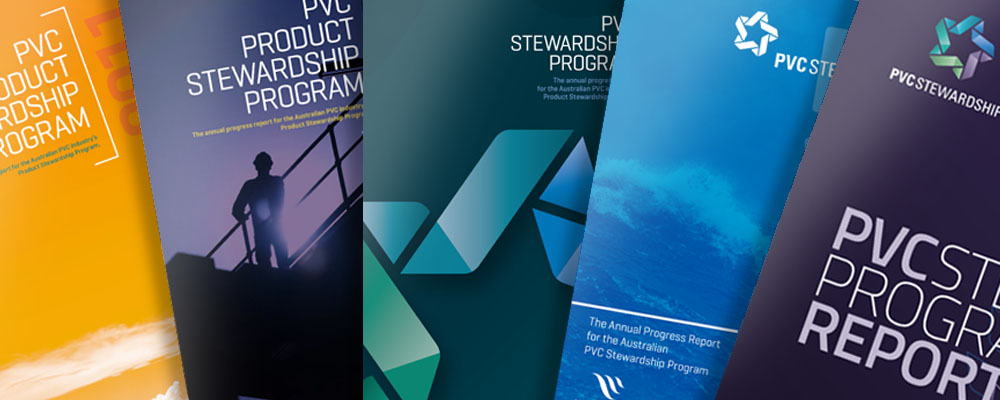 Internet Privacy Policy

1.    Introduction
This web site is owned and operated by the Vinyl Council of Australia ("VCA", "We", "our", "us") and this is our Internet Privacy Policy. Although the Privacy Act 1988 (Commonwealth) does not apply to us, we are committed to respecting the privacy of your information.  
By using this site, you agree to the Internet Privacy Policy of this web site ("the web site"), which is set out on this web site page. This Internet Privacy Policy explains how we collect, store, use and disclose personal information we have about you.
Under the Privacy Act, "personal information" means information which identifies you as an individual or from which your identity can be reasonably ascertained (and regardless of the form of the information, and regardless of whether it is true or not). We recognise the importance of protecting the privacy of information collected about visitors to our web site, in particular personal information. This Internet Privacy Policy governs the manner in which your personal information, obtained through the web site, will be dealt with.
We reserve the right, at our discretion, to modify or remove portions of this Internet Privacy Policy at any time. This Internet Privacy Policy is in addition to any other terms and conditions applicable to the web site.
Our site may contain links to other sites. We are not responsible for the privacy practices or policies of those sites and recommend that you review their privacy policies.
If we decide to change our Privacy Policy, we will post changes on this page.
2.    What personal information might the Vinyl Council hold?
The Vinyl Council may hold personal information such as your name, job title, contact details, your professional history and/or any information you provided to us in feedback forms, emails, or in relation to our subscription services, surveys, or otherwise in relation to any transaction or correspondence you may have had with us.
Personal information about visitors to our site is collected only when knowingly and voluntarily submitted. For example, we may need to collect such information to provide you with further services or to answer or forward any requests or enquiries and we may keep a copy of that correspondence and relevant contact details. It is our intention that this policy will protect your personal information from being dealt with in any way that is inconsistent with applicable privacy laws in Australia.
3.    What does the Vinyl Council do with personal information?
Personal information that visitors submit to our site is used only for the purpose for which it is submitted or for such other secondary purposes that are related to the primary purpose, unless we disclose other uses in this Internet Privacy Policy or at the time of collection.
For example, we use personal information about you:
•    to assist in providing our services to you, or improving our services;
•    to assist us in responding to your query;
•    to communicate industry developments, scientific material and special events;
•    for our internal administrative, marketing, planning, issues management and research requirements;
•    or otherwise, for the purpose the information was provided to us.
Copies of correspondence sent from the web site, that may contain personal information, are stored as archives for record-keeping and back-up purposes only.
4.     Disclosure of personal information
The Vinyl Council will not disclose personal information about you to any person except on a confidential basis to agents that we use in the ordinary administration of our business (such as for data processing, printing or mailing), or otherwise, with your consent or if permitted to do so by law.  
We do not share, sell, rent, or trade personally identifiable information with third parties for their promotional purposes.
Third parties to whom we may disclose personal information include:
•    our member companies (for example to assist in responding to your query);
•    our service providers and professional advisors including IT service providers, auditors, legal advisors, print and mail houses, advertising agencies and marketing research advisers.
We take steps to ensure that our service providers are obliged to protect the privacy and security of personal information and use it only for the purpose for which it is disclosed.
Contacting us through the website and downloading our information is completely optional. This may include submitting your name, email address, address, telephone numbers, option on receiving updates and promotional material and other information. You may request access to your personal information at any time by contacting us at This email address is being protected from spambots. You need JavaScript enabled to view it..
At any time you may opt-out of receiving any communications from us (other than as required for the operation of our business, eg regarding payment of your account) by contacting the Privacy Officer at the contact details provided below.
5.     Direct marketing materials
We may send you direct marketing communications and information about our products and services that we consider may be of interest to you. These communications may be sent in various forms, including mail, SMS, fax and email, in accordance with applicable marketing laws, such as the Spam Act 2003 (Cth). At any time you may opt-out of receiving marketing communications from us by contacting us or by using opt-out facilities provided in the marketing communications and we will then ensure that your name is removed from our mailing list.
We do not provide your personal information to other organisations for the purposes of direct marketing (see also our use of cookies).
6.    Openness
You may request access to personal information we hold about you, or request that it be corrected, by writing to "The Privacy Officer" at the address below.

To ensure confidentiality, details of your personal information will be passed on to you only if we are satisfied that the information relates to you. A fee will not be charged for an access request, but you may be charged the reasonable expenses we incur (such as search and copying costs).
There may be instances where we cannot grant you access to the personal information we hold. For example, we may need to refuse access if granting access would interfere with the privacy of others or would result in a breach of confidentiality. If we refuse to provide you with access or correct the personal information held about you by us (in accordance with the Privacy Act), then we will provide reasons for such refusal.
7.    Complaints or concerns
Any questions about this policy, or any complaint regarding treatment of your privacy by the Vinyl Council, should be made in writing to the address below.
Our procedure for investigating and dealing with privacy breaches is to ascertain all relevant facts and correspond with those involved (including where relevant our members), reach a view as to the existence, scope and cause of the issue, and where relevant and appropriate, implement corrective or rectification measures.
Our contact details are as follows:
The Privacy Officer
Vinyl Council of Australia
1.02 Junction Business Centre
22 St Kilda Road, St Kilda
VIC 3182
Phone:    03 9510 1711
Email:    This email address is being protected from spambots. You need JavaScript enabled to view it.    
8.    Cookies
When you visit our website we collect information using cookies, server logs and Google Analytics. When you visit our sites to read, browse or download information, our system will record/log your IP address (the address which identifies your computer on the internet and which is automatically recognised by our web server), date and time of your visit to our site, the pages viewed and any information downloaded. This information will only be used for the purpose of site analysis and to help us offer you improved online service. We may automatically collect non-personal information about you such as the type of internet browsers you use or the site from which you linked to our websites.
You cannot be identified from this information and it is only used to assist us in providing an effective service on our website.
You can configure your web browser to reject and delete cookies and block JavaScript; however, this will limit your ability to interact with the VCA online.
9.    How we handle email and "feedback" messages
VCA may retain the content of any email or "feedback" message that you send us.  Any personal information contained in your message will only be used or disclosed in ways set out in this Internet Privacy Policy.  Your message content may be monitored by our service providers or VCA's officers for trouble shooting, compliance auditing and maintenance purposes or where email abuse is suspected.
10.    Web site security
We use a number of mechanisms to protect the security and integrity of personal information that you have provided to us via the this web site. Unfortunately, no data transmission over the Internet can be guaranteed as completely secure, so while we strive to protect such information, we cannot ensure or warrant the security of any information you transmit to us and you do so at your own risk. Once your personal information comes into our possession, we will take reasonable steps to protect that information from misuse and loss and from unauthorised access, modification or disclosure.
11.    Miscellaneous
In this policy "personal information" has the same meaning as under the Privacy Act.  References to "VCA" are to Vinyl Council of Australia (ABN 85 083 012 533), which has issued this policy.
This policy represents our policy as at 4 June 2014. We may change this policy from time to time.  Although we intend to observe this policy at all times, it is not legally binding on the Vinyl Council in any way.  From time to time we may regard it as necessary or desirable to act outside the policy.  The Vinyl Council may do so, subject only to any statutory rights you have under any applicable legislation.